You know what they say: "If you don't look good, you won't feel good." It's easier than ever to get dressed in style, but not all the time. Fashion is ever-evolving, but one thing's for sure – being trendy is key! 
That's where this list comes in handy. Know you're not alone in pinning the most appealing dresses for fall and winter 2023. 
The outfits on this list are stylish, trendy and game-changers. There won't be any dull colours or overly busy prints — it's all about cool colours, elegant cuts and fun fabrics that flatter your figure. So you feel confident every time you step out into the world!
Unleash Your Inner Fashionista with the Latest Dress Styles for 2023
Alright, fashionista! We know you're always on the lookout for the hottest trends, but with so many new styles popping up, it can be tough to know where to start. 
Fear not. We're here to help you turn heads at your next special event with nothing but your best.
So buckle up, buttercup, and get ready to rock your next outfit like the fashionista you are. We've got the inside scoop on the latest dress styles causing a stir in the 2023 fashion world. So, let's dive in and show them what you're made of!
Maximize Your Style with Maxi Dresses
Maxi dresses are one of the hottest styles for 2023. This versatile piece is the ultimate in fashion-forward sophistication and can be dressed up or down for any occasion. It's a basic wardrobe staple that you can wear to work, church or any other formal event.
If you're headed to a glamorous event or just running errands around town, a maxi dress is the perfect way to add a touch of style and elegance to your look. With its flowing silhouette and flattering fit, this dress is sure to make you feel like a true fashionista.
And let's not forget about the accessories! Pair your maxi dress with some statement earrings, a bold necklace, or a stack of eye-catching bracelets for a look that's both fierce and fabulous. Don't be afraid to experiment with different styles and textures to create a truly unforgettable ensemble.
So if you're looking to spice up your wardrobe with some seriously stylish flair, the maxi dress is definitely the way to go. Trust us, you won't regret it!
A-Line Dresses: The Timeless Style for 2023 Fashionistas
Ladies, listen up! A-line dresses have been making their way back into style lately because they are flattering on nearly everyone and offer some incredible versatility. 
These stunning dresses are the epitome of fashion-forward femininity, with their figure-hugging design that perfectly accentuates your curves.
Not only do A-line dresses flatter your waistline, hips, and bust, but they also offer incredible versatility. Dress them up with some statement heels for a night out on the town, or layer them under a chic blazer for a more professional look.
So if you're looking to turn up the heat on your fashion game this year, don't miss out on the amazing style and versatility of the A-line dress. Trust us, you won't regret it!
Show Off Your Curves with Style Bodycon Dresses
The slaying dress style that you must consider is the bodycon dress. It's one of the most popular styles for women's dresses in 2023. The main reason it has become an essential dress type is its ability to accentuate your curves and enhance your figure. 
It is a fitted bodycon dress with a high waistline and wide neckline. It has a large open back that can make any woman look more attractive. The colour of this dress is bold and sassy, which makes it more appealing. 
This dress is also versatile, and you can wear it with different accessories like necklaces, bracelets and headbands to make yourself look more attractive. You can also add some bling accessories like earrings and necklaces to enhance the beauty of this dress.
If you want to look classy and stylish, then this dress is definitely your best option!
Elegant and Chic Sheath Dresses 
All the best of the decade is here, ladies!
You can channel your inner flapper style this season by rocking a sheath dress.
The top of your wardrobe will be filled with sassy and bold styles that will make you stand out from the crowd.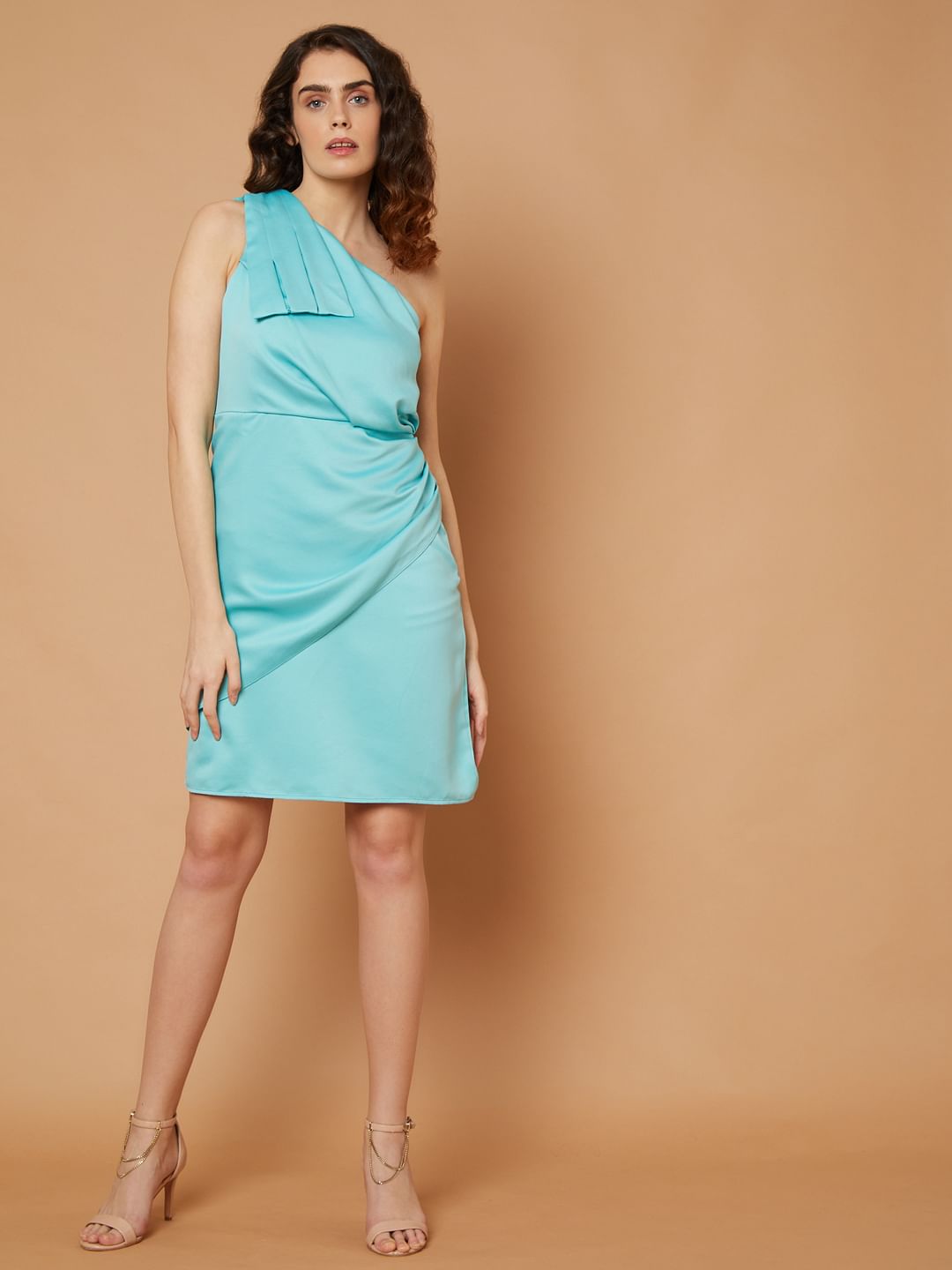 This type of dress had existed since the 1950s when it was first worn by movie stars like Audrey Hepburn and Marilyn Monroe. Since then, the sheath dress has remained a staple in every woman's wardrobe because it looks fantastic on almost everyone!
It gives an elegant look to every woman wearing it on her special days like wedding day, birthday party etc. This dress has a sheath design with broad shoulders, making it very comfortable to wear all day long without any discomfort at all. 
Empire Waist Dresses: Flattering and Trendy for 2023
This style is a must-have for this year. It's not just about how you wear it but also how you feel when you're in it. You can get this dress from anywhere and anywhere else.
We are sure this dress will be your new favourite! This is a different style from what we have seen so far.
This empire waist dress is bold and sexy, which makes it perfect for any occasion. The flirty charm of this dress makes it an ideal choice for a night out or a party.
You can pair this dress with anything from heels to flats and statement jewellery for a chic look that will make heads turn!
Fit and Flare Dresses: Effortlessly Trendy for 2023
The fit and flare dress is the perfect option for those who want to look chic but with a comfortable style. The flared skirt and waistband create a feminine silhouette with an ethereal feel. Depending on your mood, the garment can be worn casually or dressed up.
It's one of the most popular dresses in fashion today due to its versatility. This style can be worn on any occasion, whether you're going out with friends or attending a formal event. The best part about this dress is that it offers a flattering fit regardless of your body type or shape. 
You'll find it a perfect option if you want to look chic but with a comfortable style. The flared skirt and waistband create a feminine silhouette with an ethereal feel. Depending on your mood, the garment can be worn casually or dressed up.
Versatile and Chic Shift Dresses 
The shift dress is a timeless staple that remains popular year after year, but it's not all just black. There are many ways to wear this versatile piece and make it your own. Whether you're going casual or dressed up, many options are available in today's shift dress designs.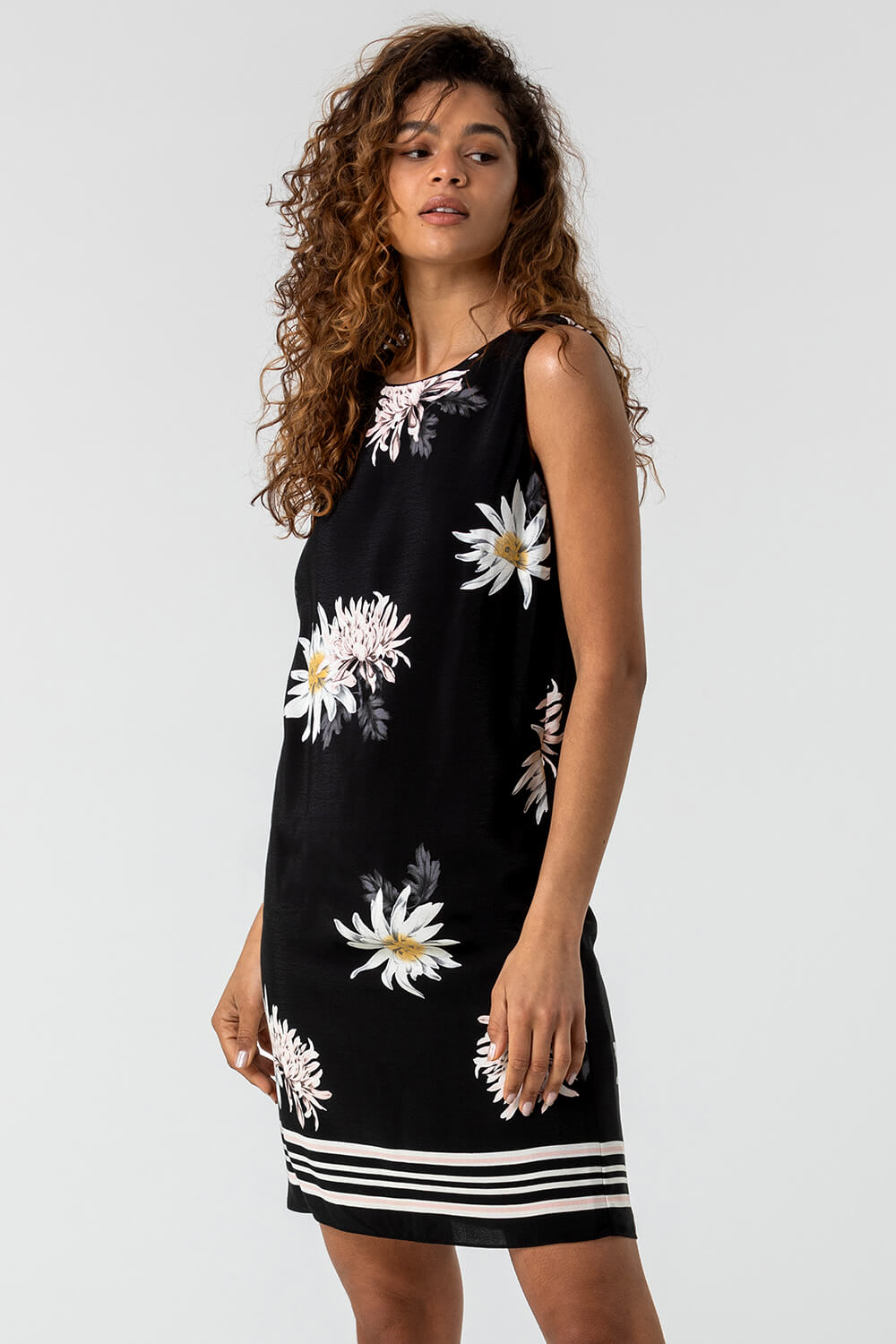 They can be worn casually with sandals or heels or dressed up with a blazer and high heels for an elegant look. These dresses are fabulous for any occasion—an evening out with friends or a night at home watching TV!
For mature women who still love to look stylish but don't want to spend all their time searching for pieces that fit their needs, then this style will be perfect for them!
The Casual Yet Fashionable Shirt Dresses Style
No one can accuse the shirt dress of being boring or too simple. The style remains popular because it's versatile, comfortable and easy to wear. It's perfect for every occasion, from business meetings to casual weekends out with friends.
The best part about this style is that it doesn't need to be expensive or complicated. You can wear it with anything from jeans to a nice pair of heels and still look great. If you're looking for something stylish but easy to wear, this is the dress for you!
Wrap Dresses: The Ultimate 2023 Dress for Every Occasion
If you're looking for a dress that's both sexy and chic, wrap dresses are the ideal choice. They're versatile enough to be worn to work or on a night out while still being elegant enough to look appropriate at all events.
Wrap dresses are trending right now and are the go-to style of 2023. 
Wrap dresses are so comfortable that you can dress up or down with them. They're perfect for wearing to work but also make a great addition to any party outfit or casual day outfit.
Don't miss their versatility, as they are ideal for professional women too. If they want something that can be worn in multiple settings without changing their entire look from one event to another.  
The best part is that you can combine different styles of wrap dresses together to create a fantastic look that really speaks to your personal style!
The Sensual Off-the-Shoulder Dresses
The most sensual off-the-shoulder dress of 2023 is the one that allows you to let your inner wild child out. If you are looking for a party dress that will make you feel sexy and confident, this is the one for you. 
It's a loose-fitting dress with a plunging neckline and short sleeves that come together in the front to create an endless V-shaped neckline. The back of this dress is also tight and fitted, which gives it a very sexy look.
The best part about this style is that it can be worn as a party or evening dress, depending on what occasion you want to wear it for. 
If you want to add some drama to your party looks, then go ahead and pair this dress with some high heels and a pair of glittery eye makeup!
The Classic Halter Dresses Style Statement
The classic halter dress is a classic style that's always been around. And now, the trend of wearing it with a low hemline has become a prevalent choice for women's dresses.
The key to wearing this dress is to stay true to its roots and wear it as a statement piece. If you want something casual, go for a loose-fitting, flowy version of the classic plunge.
One of the best things about this style is that it can be dressed up or down based on how you wear it. You can wear a simple black dress with black heels or pair it with chunky jewellery and accessories like a statement necklace or belt buckle. 
You can even throw on some tights if you want to add some warmth during colder months!
Cocktail Dresses: The Ultimate 2023 Party Essential
The coolest party dresses in style for 2023 are cocktail dresses. They are a great way to get the perfect look while also making you feel like a million bucks!
Cocktail dresses are elegant and sexy and perfect for channelling your inner bombshell. They showcase your best features and make you feel amazing!
They are flirty and feminine and always make a statement. They can be worn with a pair of heels or slippers, but they look amazing with strappy heels. Cocktail dresses are also perfect for spring parties as they can be dressed up with a pair of heels and jewellery or down with flats and jewellery.
These days it's all about the details when it comes to cocktail dresses — from the cutout back to the plunging neckline. But don't let these trends intimidate you! They're easy to incorporate into your wardrobe without sacrificing style points!
The Perfect Length Midi Dresses for Flattering and Trendy Looks
The perfect-length midi dress is the most popular style for women all over the world. It's a flattering, sexy, and comfortable dress that can be worn to work, the gym, or a night out on the town.
The perfect-length midi dresses are a great way to wear a skirt without feeling too restricted. They will give you the freedom to move around, sit down and stand up as you, please. 
This season you'll see more variations of this classic look than ever before. From high-low dresses to midi skirts paired with leggings and blazers, there's really no limit to how you can style this trend!
Finding one that fits your body type and style is the key to owning any great outfit.
Let's Wrap it Up!
Whether you want to dress for a night out and send ripples through the crowd or take fashion cues from the likes of the Kardashians, this list will do the work well! 
Read it all if you are in a more daring style or simply looking for something chic and new; these dresses are sure to make an impression. 
Each will instantly be one of the most talked-about items of the season, and we can't wait to see who rocks it best.